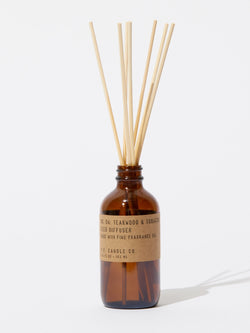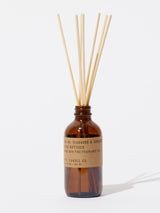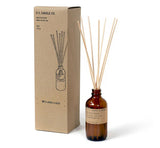 P.F. Candle Co.
Reed Diffuser
Keep your place smelling good with any of these incredible scents. 
Handmade in Los Angeles, California
by P.F. Candle, Co.
Scent Profiles:
GOLDEN COAST: Notes of salty sea air, redwood, eucalyptus and a heart of white lavender. This invigorating scent is infused with essential oils of sage and palo santo.
AMBER MOSS: Mossy and clean at the start, this fragrance's base of musk & amber evokes a damp, wooded forest floor layered with soft oakmoss. A hint of lavender and an infusion of sage and orange lend to this scent's brightness.
NIGHTSHADE: A relaxing, after-hours pleaser, pairing wild florals with musky peppercorn and lavender. Notes of green moss and bergamot round out this robust, unisex floral that is equal parts provocative and fresh.
COPAL: Inspired by a getaway to Tulum, this relaxing fragrance is woody and spicy with a hint of citrus and a resinous base.